Announcements/Upcoming Events
ATTENTION LIBRARY PATRONS:
We sadly have to announce that the Library is closed to the public as of 8pm Wednesday March 18th. We hope to re-open to the public on April 30th, but we will keep you updated.
The Jervis Library in Rome is generously offering the support of its librarians who will be available from their homes, Monday-Friday from 11 a.m.-7 p.m. If you have questions, need to have your PIN reset, or need a library card so you can access the online services — please call them at 315-336-4570.
You can still get in touch with us by email at middleville@midyork.org or private message us through the Library's Facebook page.
We would also like to remind our patrons to check out the large selection of eBooks, eAudiobooks, movies, music, and magazines available online through Libby/OverDrive, Hoopla, and RBdigital.
All of which are freely accessible with your library card!
Check out This Webpage for links to all of these resources.
Stay healthy and safe everyone!
~~~~~~~~~~~~~
~~~~~~~~~~~~~

hoopla Digital has announced a Bonus Borrows Collection of more than 1,000 items that will not count against your monthly limit of three items on hoopla!
Take a look at the collection HERE.
~~~~~~~~~~~~~
Attention Book-to-Movie Group members!
We have decided to cancel the book discussion / movie viewing of Wonder which was scheduled for Wednesday March 25th. If you would like to watch the movie on your own, it is available on Hulu and Amazon Prime.
We will let you know in April when the next book is available.
~~~~~~~~~~~~~
THE MIDDLEVILLE FREE LIBRARY NOW HAS AN EMPIRE PASS, ADIRONDACK EXPERIENCE PASS,
WILD CENTER PASS, & ONONDAGA COUNTY PARKS PASS AVAILABLE TO BORROW!
CLICK HERE TO LEARN MORE.
~~~~~~~~~~~~~~~~~~~~
Calendar of Events
Check out our new calendar for information about upcoming events!
Make sure to click on an event to get more details.
~~~~~~~~~~~~~~~~~~~~
Recent Additions to Our Collection!
~~~~~~~~~~~~~~~~~~~~
Hoopla is now live! Click the image above to get started, or
~~~~~~~~~~~~~~~~~~~~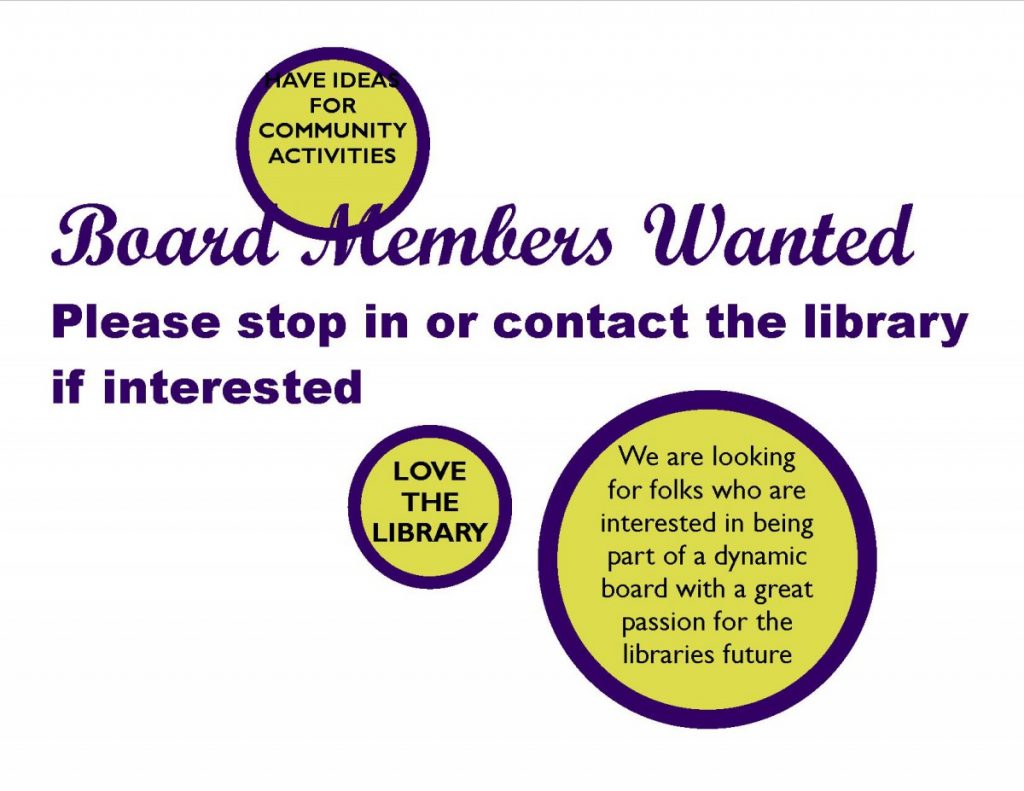 ~~~~~~~~~~~~~~~~~~~~